Help Us Investigate Complaints of Unfairness
July 8, 2019 – Ottawa, Ontario – Office of the Veterans Ombudsman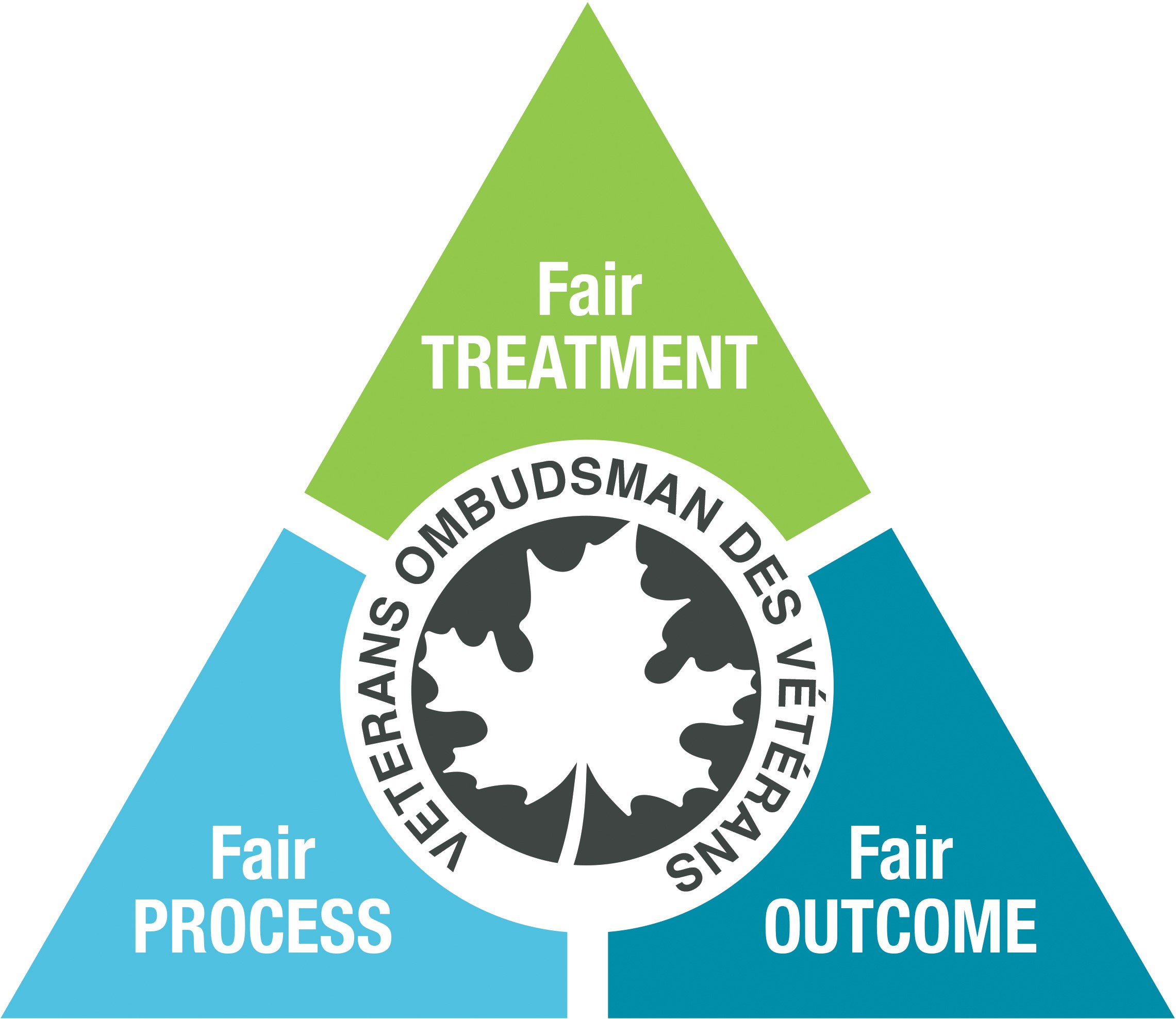 Your experience is valuable to us. Fair treatment and access to the programs and services contributing to Veterans, RCMP Members, and their families' wellbeing is central to our efforts at the Office of the Veterans Ombudsman. Investigating unfair procedures or practices, with assistance from individuals and Veterans organizations, is important to the work of uncovering the inequity that some may be experiencing. This may also extend to examining Veterans Affairs Canada's (VAC) regulations, programs, and services for fairness. Veterans' complaints received by the office, together with our outreach efforts with organizations and our Advisory Council, help us to identify the broader issues that some in the Veterans community might be facing.
We need your help. If you have information that could assist with any of our current investigations please share your comments through this blog. All information shared is confidential.
Currently our office is conducting investigations into the following issues:
Pension for Life Financial Benefits Analysis
A comparison study is underway of disability pension benefits available to Veterans under the new Pension for Life program, the Veterans Well-being Act and the Pension Act prior to April 1, 2019.
Income Replacement Benefit (IRB)
Reserve Forces Members - Complaints received from Veterans concerning the potential financial inequity between Reserve Forces and Regular Forces Veterans with service-related injuries who are receiving the Income Replacement Benefit (IRB). According to the Veterans Well-Being Act Regulation 18(1)(b), Veterans who release from Reserve Force service may have their IRB calculated using a lower salary than their salary at the time of release. In contrast, Veterans releasing from Regular Force service have their IRB calculated using their salary at the time of release.
Supplementary Retirement Benefit (SRB)
The Office is investigating a complaint received from a Veteran concerning their treatment regarding access to the SRB program.
These are ongoing investigations and once completed the results will be shared with VAC and available to you via our Web site, https://www.ombudsman-veterans.gc.ca/eng.
Blog Comments
Please add your comment below. Remember if your submission is a complaint about your circumstances please use the Submit a Complaint section.
Important Notice

By participating, you are taking personal responsibility for your comments, your username and any information provided. To protect your own privacy and the privacy of others, comments containing personal information will not be published. "Personal information" means information about an identifiable individual that is recorded in any form. It may include, but is not limited to: name, address, email address, race, ethnic origin, medical and employment history, and identifying numbers. Note as well that the views or opinions expressed about another individual are considered personal information about and belonging to that individual.
Required fields are marked with an ( * ).
Privacy Notice
View Privacy Notice Details

Provision of the information requested on this form is voluntary. It is collected under the authority of the Veterans Ombudsman Order in Council P.C. 2007-530. The information is collected for the purpose of providing an opportunity for the public to provide input on issues identified in the Veterans Ombudsman's blog. Personal information that you provide is protected under the provisions of the Privacy Act.

The Act provides you with the right to access and request correction of your personal information.

Your personal information will be stored in Personal Information Bank number VAC PPU 210.

If you have any questions, contact our Access to Information and Privacy Coordinator.
Comments
There are currently no comments for this post.