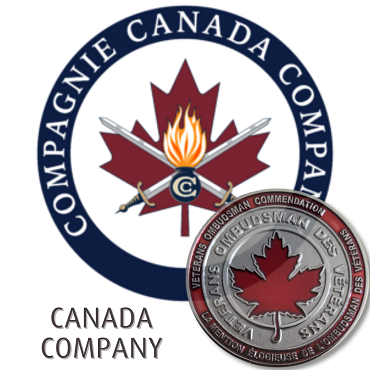 Canada Company: Many Ways to Serve was formed in 2006 to protect the legacy of Canada's soldiers, and leverage their unique skills and experience to improve our nation. The organization has expanded its reach and programming since that time, and a pillar of its work is a scholarship program, which provides children who have lost a parent in military service with $4,000 a year for four years. To date, $774,000 has been allocated to 72 students to support them in attaining a college or university education.
While this generous funding provides for the recipients and their families, the benefit goes beyond financial assistance. Every year, Canada Company brings each recipient and a guest to Toronto to attend a scholarship ceremony. Through this event, the students meet others who have a shared experience—they have all lost a parent in service to their country. Often for the first time ever, they are able to connect with other young people who can relate to their loss and benefit from the peer support.
The event also provides an opportunity for the remaining parent to connect with other widows or widowers of military members, developing relationships that can last a lifetime. Senior military officials and Canada Company members from the private sector attend the event and make a point of thanking each recipient for their parent's service.
In addition to the scholarship program, Canada Company: Many Ways to Serve provides educational resources on the topic of military service to schools, creating unique opportunities for civilian leaders to experience the leadership and intricacies of the military life first-hand.